Our business and operating model is deliberately designed and implemented to deliver on our strategy to build and sustain access to medicine at scale. Access to medicine begins with sustainably delivering high-quality medicines and health solutions at scale to people, regardless of geography or circumstance.
With an extensive portfolio of medicines to meet nearly every health need, a one-of-a-kind global supply chain designed to reach more people with health solutions when and where they need them, and the scientific expertise to address some of the world's most enduring health challenges, access is central to everything we do.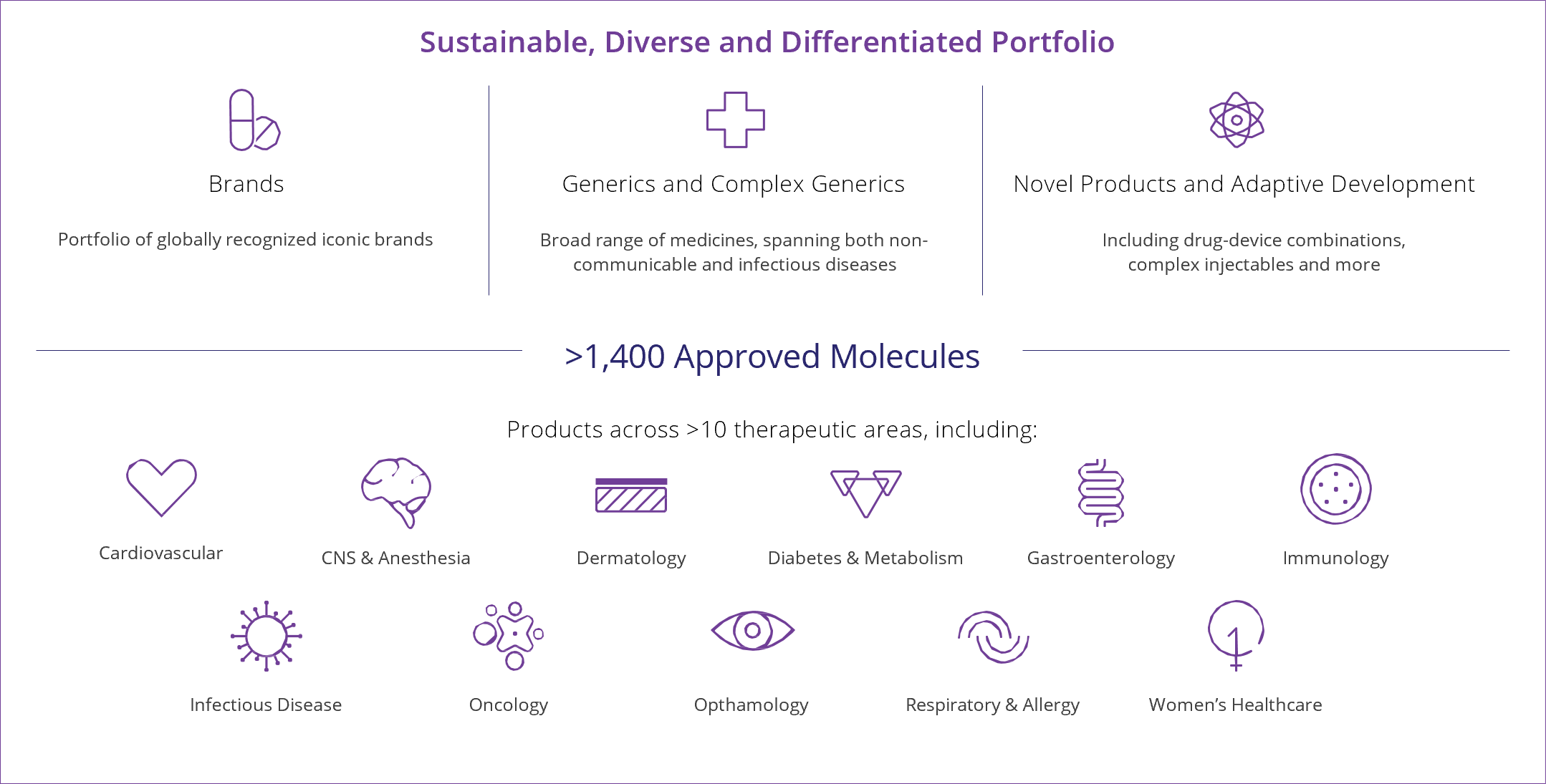 Our Portfolio and Reach in 2022
Served ~1 billion patients globally1
Sold > 80 billion doses of medicine across >165 countries and territories
Reached ~ 90% of low- and lower-middle income countries
Had >250 products on the WHO EML and 62 products on the WHO PreQ List
Provided products that treat the top 10 of WHO's leading causes of death globally
Locally available medicines addressed at least half of the top ten local causes of death, across all country income bands, in >100 countries
1 The number of patients served is an estimate calculated using internal sales data (global volume of doses sold in 2022 in all markets as aligned with IQVIA standard units), divided by estimated per patient usage, which is based on treatment dose, treatment duration, and treatment adherence as estimated by Viatris Medical Affairs based on approved label indication and instructions for use, current international guideline recommendations, and common usage in clinical practice. Patients using multiple Viatris medicines may be counted as multiple patients. Certain adjustments were applied in consideration of announced divestitures and to account for acceptable alternatives to the patient usage factors noted above, and rounded to the nearest hundred million. Estimates may be subject to reassessment.
Sustainability is Fundamental to Viatris' Mission
We work to continuously advance responsible and sustainable practices and operations and to leverage our collective expertise to empower people worldwide to live healthier at every stage of life, recognizing that our actions affect the people and communities we serve.